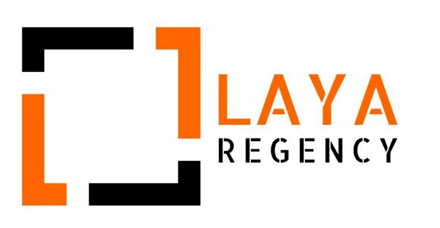 Nearby Attractio
n
Closest landmarks
Mayuranathar Temple
ArulmiguMayuranathar Temple is located here. According to the Hindu mythology, AnnaiParasakthi danced in the form of a peacock and hence the place is called Mayiladuthurai.
Vaitheeswaran Koil Temple
Vaitheeswaran Koil is a Hindu temple dedicated to the Shiva, located in the Indian state of Tamil Nadu.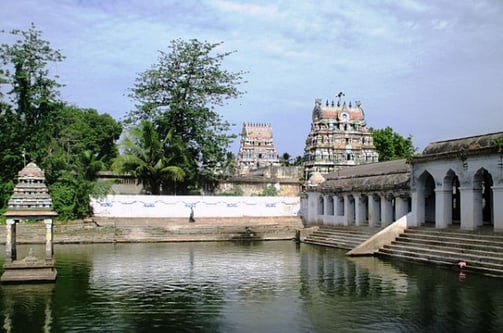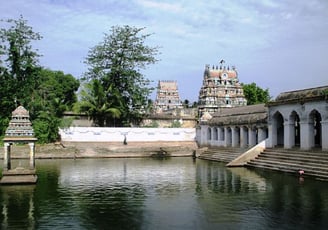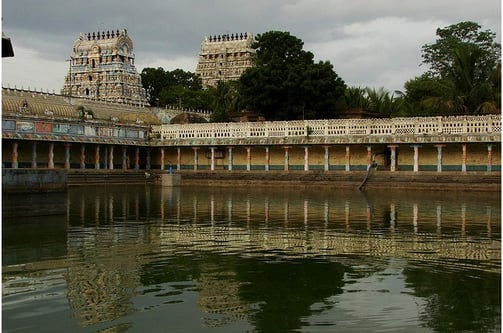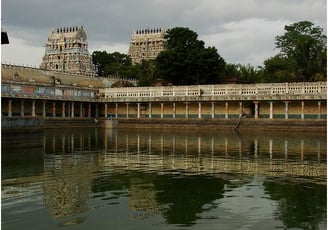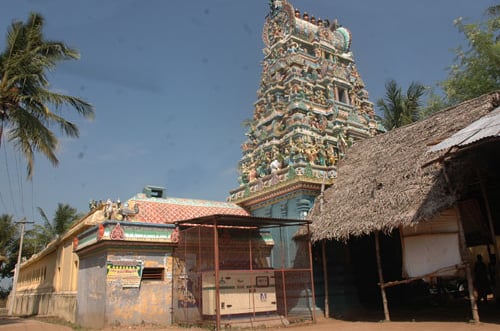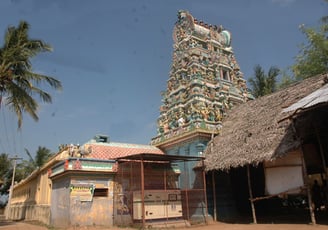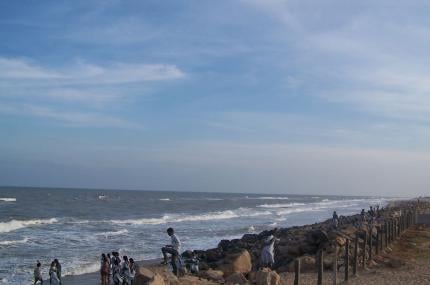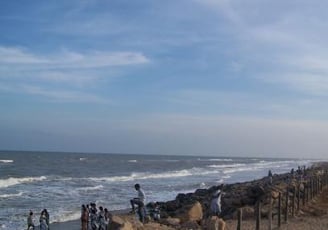 Saraswathi Temple
Koothanur Maha Saraswathi Temple is a Hindu temple located in the town of Koothanur in the Tiruvarur district of Tamil Nadu, India. It is dedicated to Saraswathi, the Hindu goddess of learning
Poompuhar Beach
Poompuhar was a port that flourished as early as the 4th century BC. It was once the capital of the historic Chola empire and was called Kaveripoom Pattinam or Puhar. Today, one of the principal attractions of Poompuhar is its natural and splendid beach.
Tranquebar Dutch Fort
It is a Danish fort located in the shores of Bay of Bengal in Tranquebar in the South Indian state of Tamil Nadu.
Chidambaram Temple
Chidambaram is a town and municipality in Cuddalore district in the Indian state of Tamil Nadu, on the banks of the Vellar River.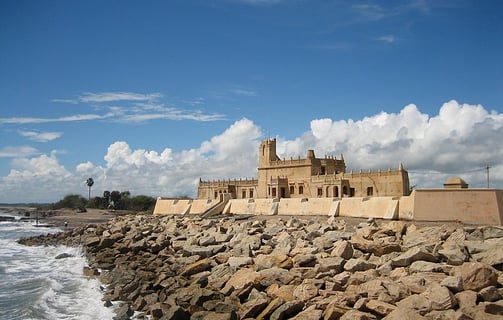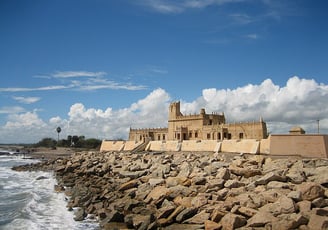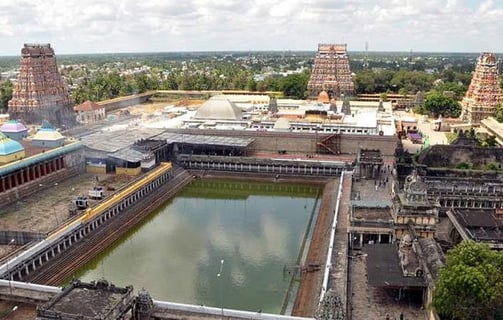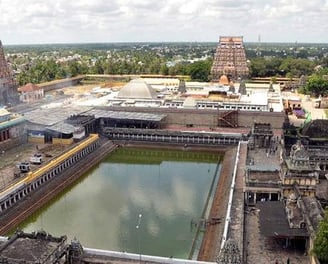 Karaikal Beach
Karaikal is a town of the Indian Union Territory of Puducherry. Karaikal became a French Colony in 1674 and held control.
Thirukadayur
The famous Amritaghateswarar – Abirami Temple of Tirukkadaiyur is associated with the legends of Markandeya and Abirami Pattar, which is a replica. The original temple, Thirukkadaiyur Mayanam now called Thirumeignanam. This is one of the holy places of Saivism today.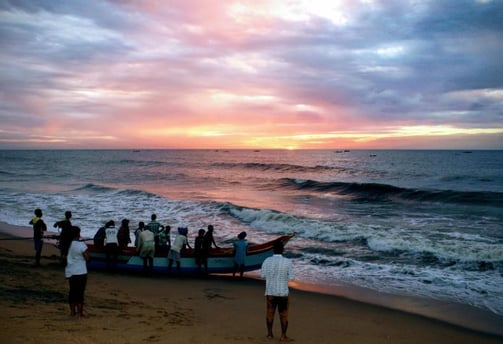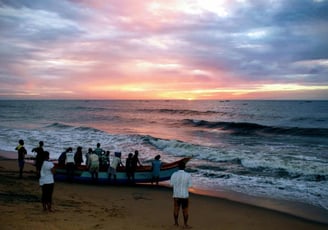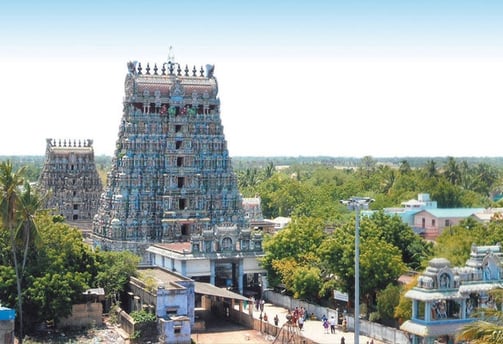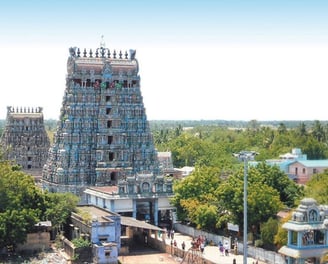 Sirkazhi
Sirkazhi also spelled as Siyali is a major municipal town in Mayiladuthurai district in Tamil Nadu, India.
Thirumeyachur
Tirumeeyachur Ilamkovil Sakalabhuvaneswarar Temple is a Hindu temple located at Thirumeeyachur in Tiruvarur district, Tamil Nadu, India.he presiding deity is Shiva. He is called as Sakalabhuvaneswarar. His consort is known as Mekalambika.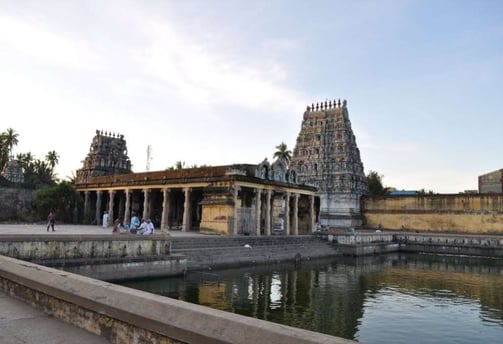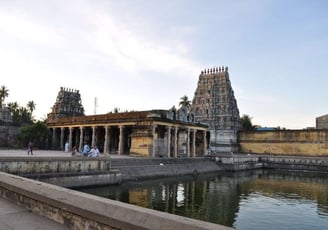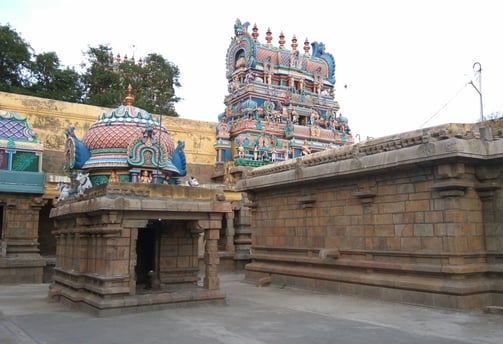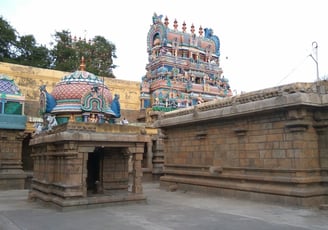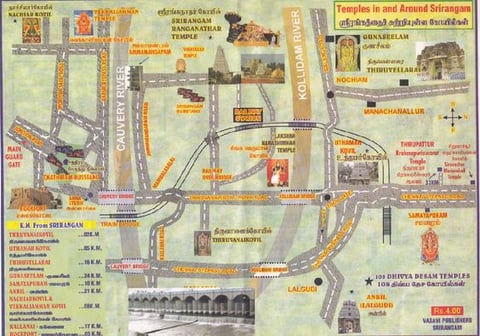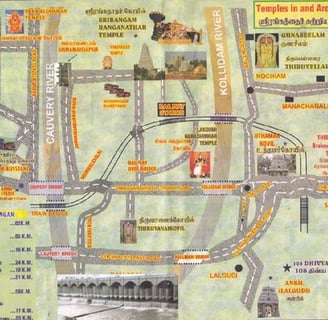 Divya Desam Temples Around Mayiladuthurai
The Divya Desams are 108 Vishnu temples in Tamil Nadu, India. They are mentioned in the Divya Prabandha, a collection of 4,000 Tamil verses by the Alvars, who were devoted to the Hindu Supreme God Vishnu.
There are several Divya Desams near Mayiladuthurai, including:
Thiruindalur - Parimala Ranganathar Temple: Located about 2 km from Mayiladuthurai

Arulmigu Parimala Ranganathar Thirukovil Divya Desam-26: A top attraction in Mayiladuthurai

Soundararajaperumal temple, Nagapattinam: Built in the Dravidian style of architecture